Hack This Gwyneth Paltrow Meal in Minutes With Trader Joe's Staples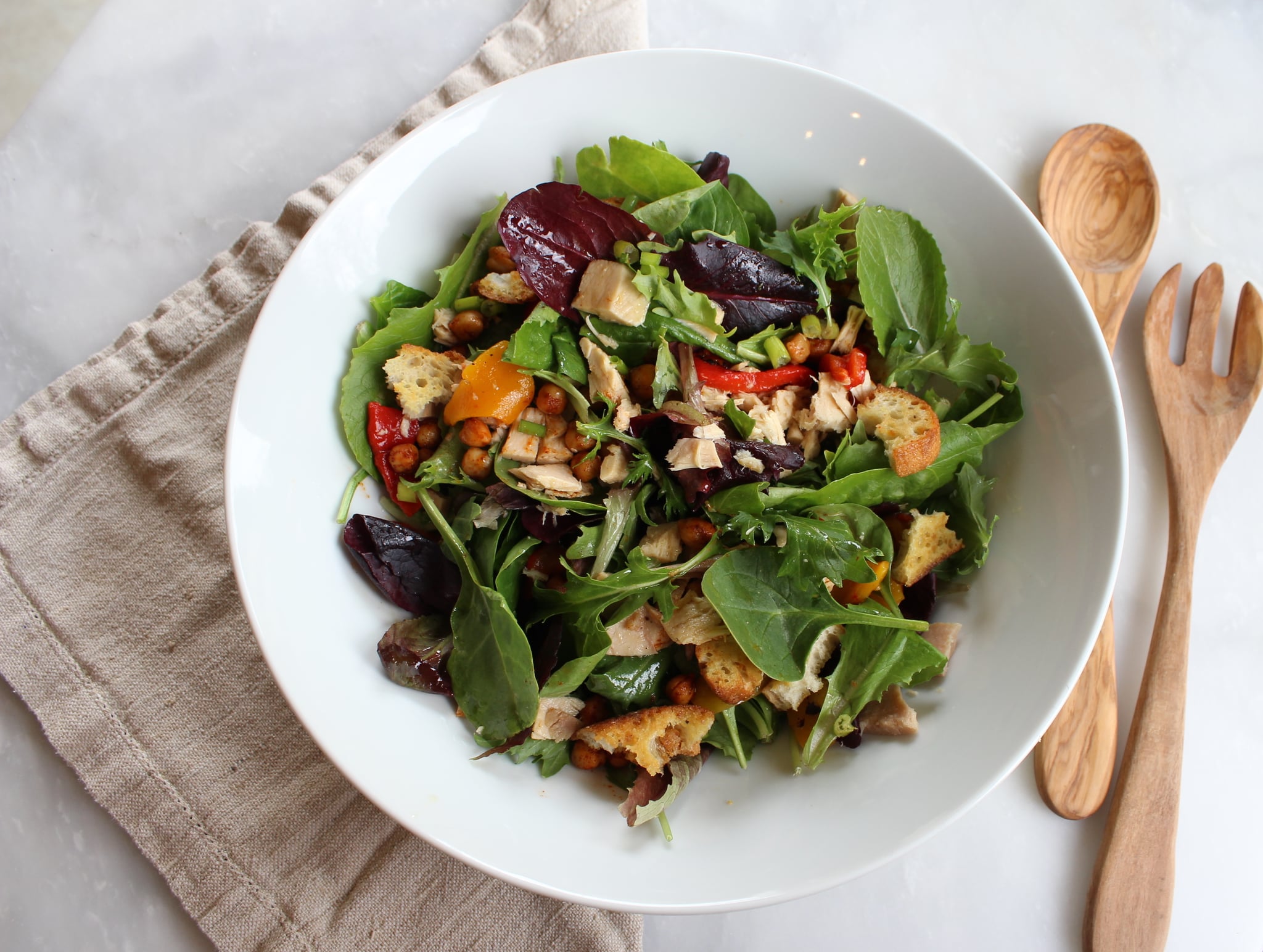 If hearing about the bourgeois undertones of Gwyneth Paltrow's It's All Good cookbook discouraged you from buying it, I get it. The thought of spending a fortune on obscure ingredients that can only be found at Whole Foods makes me crazy too. But after slowly and selectively cooking my way through this book, I've unearthed some budget-friendly gems that can be hacked with Trader Joe's ingredients. One of my favorites is this ridiculously easy and satisfying Spanish chopped salad, a recipe that's become a weeknight lifesaver.
Bonus Tip: If that particular weeknight also calls for wine, wash it down with a glass or two of Mulderbosch Cabernet Sauvignon Ros 2012 ($8), also sold at Trader Joe's.
The Swaps:
Instead of dusting the chickpeas with sweet pimentn, I use Trader Joe's cayenne pepper and paprika for color and flavor.Instead of a large head of butter/Bibb/Boston lettuce, I use a bag of whatever Trader Joe's salad greens I have on hand. Instead of a jar of roasted piquillo peppers, I use a jar of Trader Joe's fire roasted bell peppers.Instead of membrillo (quince) paste or good-quality raw honey, I use Trader Joe's honey. Instead of sherry vinegar, which you can find at most supermarkets, you can use Trader Joe's red wine vinegar.Instead of using olive oil from a jar of anchovies, I use the olive oil from the can of olive-oil-packed tuna I'm already using.
41083033,41181717
Read more about this at popsugar.com.